Photographs (1980's)

Please select a time period below to view the photographs.
Two of Art Jr.'s scouted talent, Terry hands off to Franco in Superbowl XIV. The game was played on Sunday, January 20, 1980 for the 1979 season.
Picture courtesy of Art Jr.'s oldest son, Dr. Art Rooney, III.
Pictured to the left is Curt Gowdy and to the right, The Chief Art Rooney, Sr. Picture taken inside Arrowhead Stadium in Kansas City before a Monday night game.
Tony Dungy was scouted by AJR Jr. and has been a good friend to the family.
Picture by J. Warren
Art Rooney, Sr. gives a speech at Duquesne University
Buy The Book


Click here to
purchase Ruanaidh in softcover, hardcover or e-book format.

Artwork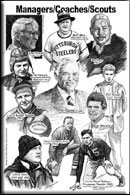 Click here to view the artwork of Ruanaidh
Photographs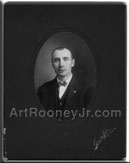 Click here to view a photographic history of the Rooney family